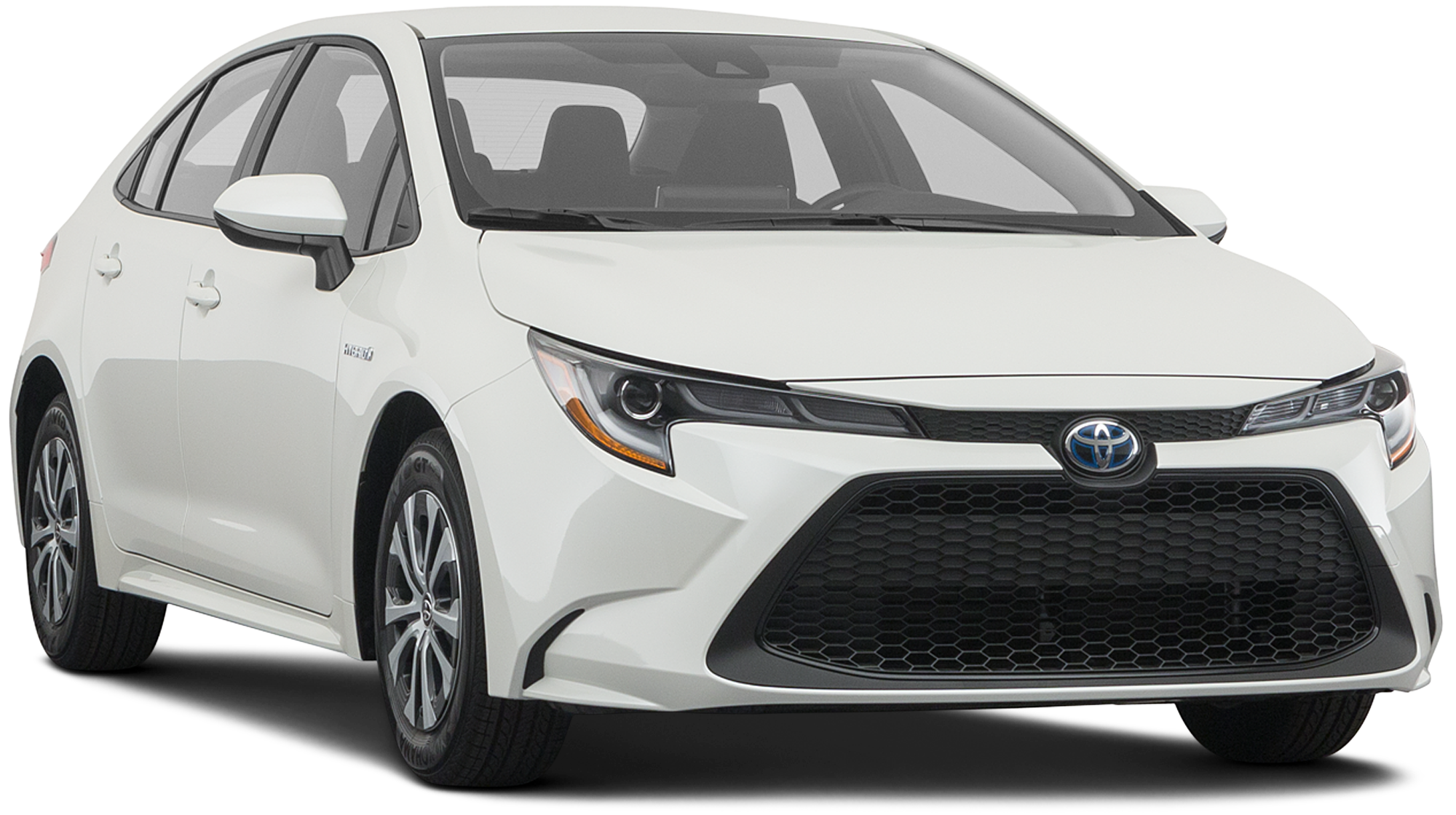 Our Dealership Has Many Toyota Hybrids for Sale Near Omaha
At Corwin Toyota of Bellevue, we provide a diverse range of new Toyota models for car shoppers to consider, and that covers cars, trucks, SUVs, and minivans. We also carry many new Toyota hybrids for sale in Bellevue, and those cover those classes above and include many popular Toyota models. We've listed our new Toyota hybrids on this page, which is also where we provide more details on the Toyota models with hybrid options!
2020 Toyota Corolla Hybrid Near Lincoln
The Toyota Corolla has long attracted drivers with its efficiency, which stands out even among the compact car class. Well, we have the new Toyota Corolla Hybrid near La Vista, and this compact car is a joy to drive and a great value. The 2020 Toyota Corolla also adds many new features to the compact car icon, so drivers will find more driver-assist safety systems as well as added comfort features. Plus, the 2020 Toyota Corolla Hybrid easily accelerates and handles both city and highway trips with ease.
2020 Toyota Prius for Sale
The Toyota Prius was the hybrid car that started it all, and the Prius lineup has expanded in recent years so that drivers have more Toyota hybrids near Papillion to consider. The original Toyota Prius hybrid car remains, and it is functional and efficient with more features than ever before. There is also the new Toyota Prius Prime, which is a Toyota plug-in hybrid allowing for all-electric driving. These new Toyota Prius models share similar designs and technologies that let you monitor how efficiently you're driving!
2020 Toyota RAV4 Hybrid
The introduction of a Toyota RAV4 Hybrid near Omaha was exciting for many, and we have a wonderful selection of RAV4 Hybrids for sale. This hybrid SUV is still powerful and capable thanks to its engineering and impressive ground clearance, and it actually has more horsepower than the gas-powered Toyota RAV4. It has lots of cabin space, so the 2020 Toyota RAV4 Hybrid is ideal for those that have long camping trips or families with vacations planned, and it will also help with towing!
2020 Toyota Camry Hybrid
The Toyota Camry is one of the longest-running mid-size sedans on the market, and it added a hybrid option that is already garnering a lot of attention. The new Toyota Camry Hybrid is sporty while getting you further on one tank of gas, and handling and comfort are standard in it. The Toyota Camry Hybrid also has a wonderful package of features, from driver-assist safety technologies to an infotainment system you can use on every trip. If you're looking for a hybrid sedan perfect on long commutes, the 2020 Toyota Camry Hybrid is a model to consider!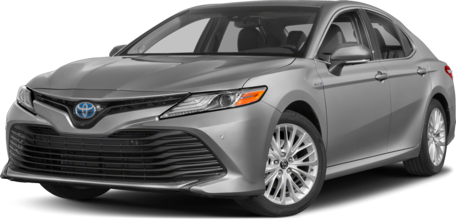 Hours
Monday

8:30AM - 8:00PM

Tuesday

8:30AM - 8:00PM

Wednesday

8:30AM - 8:00PM

Thursday

8:30AM - 8:00PM

Friday

8:30AM - 8:00PM

Saturday

8:30AM - 6:00PM

Sunday

Closed
2020 Toyota Avalon Hybrid Near Council Bluffs
Finally, we come to the largest Toyota sedan available, the Toyota Avalon. Sophistication and style ooze from this new Toyota sedan, and the 2020 Toyota Avalon Hybrid offers those traits alongside efficiency. It's a relaxing ride for five passengers, and there is a lot of trunk space, but the engineering is the star of the show. The Toyota Avalon Hybrid is fun to drive and able to get you far away with only one tank of gas, and you're sure to get a lot of looks in it!
Find All These 2020 Toyota Hybrids in Bellevue, NE
These new Toyota hybrids offer car shoppers green vehicles in a variety of styles, and we'd love to tell you more about the benefits of buying a hybrid vehicle. We can fill you in on the various options as well as upcoming Toyota hybrids, like the Toyota Tundra hybrid for those wanting a green truck, so reach out to our dealership if you're interested!