Prepare Your Vehicle for Winter with Corwin Toyota of Bellevue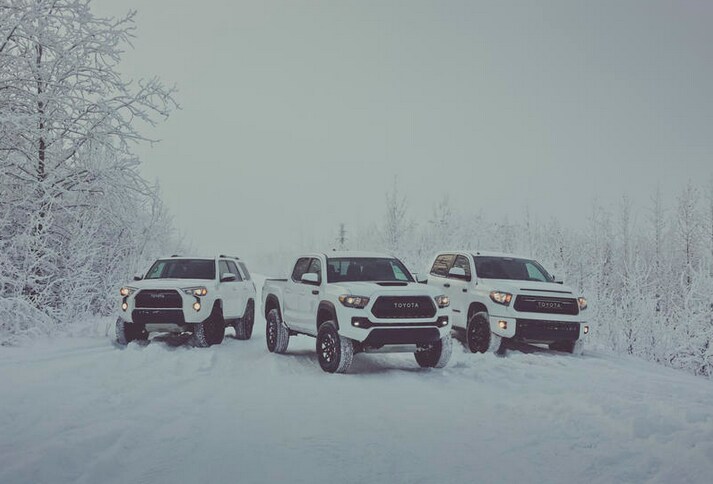 The arrival of the winter season brings with it many fun times, as well as the prospect of immense automotive frustration, as drivers try to comb at the weather, frigid temperatures, and more. Here at Corwin Toyota of Bellevue, we know that drivers want the easiest route to preparedness that can be provided, so we take great care to help them prepare for the onset of winter. Throughout Omaha, Bellevue, Lincoln, Council Bluffs, Papillion, La Vista, and beyond, drivers can count on the expertise of our auto technicians to help them get ready for the harsh winter ahead. Overlooking even slight issues isn't recommended as freezing temperatures can exacerbate these problems in significant ways. Whether it is your wiper blades, tires, battery, brakes, radiator, or something else that is in need of attention, come and see our auto service team, who will get your car prepared for the winter season.
By scheduling an appointment with our service team, we'll be able to go over every inch of the vehicle to ensure that it is ready for the first snowfalls, and the frozen landscapes. From examining your tire treads to ensuring your brakes are ready, we'll make sure that every part of your vehicle is ready to greet the distinct challenges ahead. Our auto service experts are ready and waiting to help assess your vehicle and prepare you for the roads ahead, and will happily offer DIY tips so you can keep your Toyota going strong throughout the winter season.
To learn more about the ways to prepare yourself and your Toyota for the winter season, browse the information housed on this page, and then come see our team at 608 Fort Crook Rd N, Bellevue, NE. Once here our auto service experts will make sure your vehicle is ready for the winter ahead, and you'll be setting out on the adventures that await with a greater sense of confidence in your vehicle.